Web Hosting Services in Aligarh
Dbhosting.in provides Web Hosting in Aligarh Uttar Pradesh to make your site available and accessible 24×7. You can expect cheapest Linux Hosting having multiple plans beginning with Basic to begin with to Unlimited plus at affordable prices.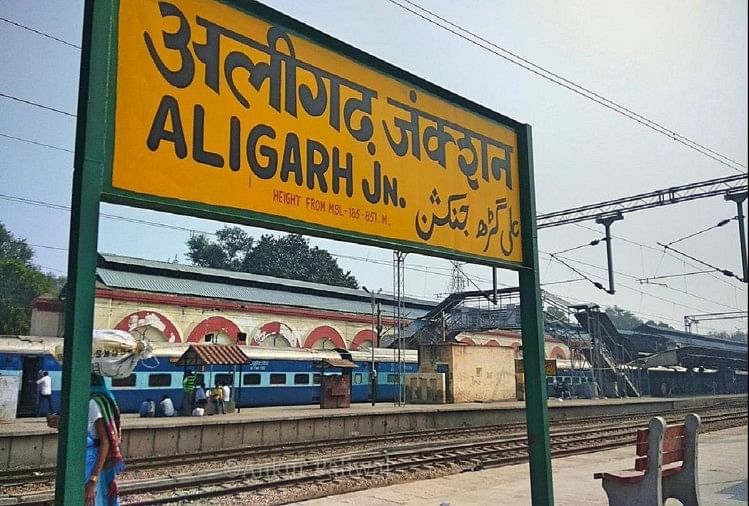 Web Hosting Aligarh​ in Uttar Pradesh
Our Unlimited Web Hosting services at Aligarh plans are created to match today's online demands of both individuals looking for hosting a blog and small to medium-sized businesses. The plan configuration allows hosting and managing multiple domains with Website Builder in one account. You can upgrade to any of our Web hosting plans any time you wish as you need more resources to grow online.
Aligarh Web Hosting Services
Dbhosting provides Economical Web Hosting Solutions in Aligarh in Uttar Pradesh for Budget, Business and Enterprise clients from Aligarh in Uttar Pradesh. Our Latest Windows 2012, Windows 2016 , Windows 2019 and Linux platform hosting packages is definitely customized to meet your requirements. We also offering world class web hosting in economical prices without compromising with quality and features of the web hosting. We have clients across the world some of them belongs to India - India, USA, UK, Canada, Australia. If you are looking for Corporate Mailing Solutions, VPS Hosting, Linux hosting with c panel, windows web hosting then try our High Performance Mailing Solutions, we are sure that you'll be happy to use our web hosting solutions and feel that you have to come to us earlier before.
Cheap Multi Domain Hosting Plan

Basic

Standard

299.00/ month
149.50/ month

399.00/ month
199.50/ month

Unlimited Disk Space
Unlimited Bandwidth
3 Domains
15 Sub-domains
Unlimited mail Accounts
Unlimited My Sql
Control Panel (c-Panel)

Unlimited Disk Space
Unlimited Bandwidth
Unlimited Domains
50 Sub-domains
Unlimited mail Accounts
Unlimited My Sql
Control Panel (c-Panel)
WIndows Multi Domain Unlimited Plan
Cheap Multi Domain Hosting WIndows Plan

Basic

Pro

325.00/ month
162.50/ month

440.00/ month
220.00/ month

Unlimited Disk Space
Unlimited Bandwidth
5 Domains
20 Sub-domains
Unlimited mail Accounts
10 MS Sql (500MB)
10 My SQL(500MB)
Plesk Control Panel




Unlimited Disk Space
Unlimited Bandwidth
10 Domains
30 Sub-domains
Unlimited mail Accounts
20 Ms Sql (1GB)
20 My SQL(1GB)
Plesk Control Panel



Wordpress Hosting
Best Wordpress Hosting Plan

Basic

Economy

249.00/ month
124.50/ month

3,299.00/ month

1 Website
5 GB Disk Space
100 GB Bandwidth
Basic CloudFlare
Automatic Backups
Unlimited Emails (500MB)
Plesk Control Panel
Free SSL Certificate










5 Websites
75 GB Web Space
1 TB Bandwidth
Advanced CloudFlare
BoldGrid for WordPress
Automatic Backups
Unlimited Emails (1GB)
Plesk Control Panel
Free SSL Certificate









Reseller Linux Hosting
Best Reseller Hosting Linux Plan

Basic

Standard

499.00/ month
249.50/ month

749.00/ month
374.50/ month

20 GB Disk Space
200 GB Bandwidth
20 Domains
30 Sub-domains
Unlimited mail Accounts
Unlimited My Sql
20 Panel Accounts










40 GB Disk Space
800 GB Bandwidth
Unlimited Domains
40 Sub-domains
Unlimited mail Accounts
Unlimited My Sql
Unlimited Account










 
 

Economy

Business

849.00/ month
424.50/ month

1,100.00/ month
550.00/ month

50 GB Disk Space
1000 GB Bandwidth
Unlimited Domains
50 Sub-domains
Unlimited mail Accounts
Unlimited My Sql
Unlimited Account

100 GB Disk Space
2000 GB Bandwidth
Unlimited Domains
60 Sub-domains
Unlimited mail Accounts
Unlimited My Sql
Unlimited Account
Reseller Windows Hosting
Best Reseller Hosting Windows Plan

Basic

Standard

1,050.00/ month
525.00/ month

1,299.00/ month
649.50/ month

10 GB Disk Space
200 GB Bandwidth
Unlimited Domains
20 Sub-domains
Unlimited mail Accounts
Unlimited MS Sql (1GB)
Unlimited My SQL (1GB)
Unlimited Plesk Account










25 GB Disk Space
500 GB Bandwidth
Unlimited Domains
25 Sub-domains
Unlimited mail Accounts
Unlimited MS Sql (1500MB)
Unlimited My SQL (1500MB)
Unlimited Plesk Account










 
 

Economy

Business

1,599.00/ month
799.50/ month

2,599.00/ month
1,299.50/ month

50 GB Disk Space
1000 GB Bandwidth
Unlimited Domains
30 Sub-domains
Unlimited mail Accounts
Unlimited MS Sql (2GB)
Unlimited My SQL (2GB)
Unlimited Plesk Account







100 GB Disk Space
2000 GB Bandwidth
Unlimited Domains
50 Sub-domains
Unlimited mail Accounts
Unlimited MS Sql (5GB)
Unlimited My SQL (5GB)
Unlimited Plesk Account